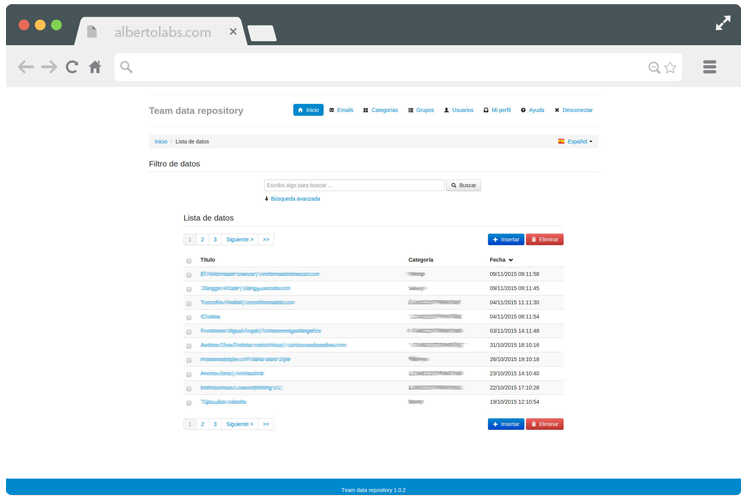 ---
Team Data Repository
---
Team Data Repository is an open source web application which stores and centralizes all necessary information for your team obtaining greater productivity for your employees and your company.
All the information you need on your screen. Don\'t waste more time researching information between tonnes of paper.
Team Data Repository prevents this process and helps you keeping all your information ordered.